Daniel stepped off a plane earlier this year with a mix of emotions. He had come to pursue a Postdoc in Mechanical Engineering, but leaving his young family behind in Nigeria was hard for him.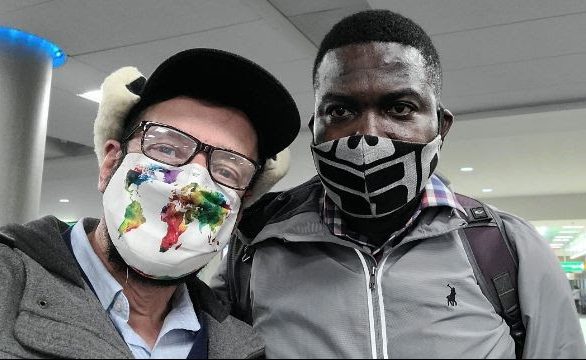 Thankfully, before his arrival in the US, Daniel had done some research. "I wanted to meet the Nigerian community here to aid my settling down so I went to LinkedIn and did a search." One of the people he contacted was a fellow student from Nigeria who told him about IFI.
Upon arrival, Daniel was picked up from the airport by Rich, IFI's CEO, and dropped off at the home of Eric and Becky, IFI volunteers who hosted him while he settled in. During his stay, they treated him like their own son. They ate together. They took him back and forth to the campus. They gathered enough furniture for his entire apartment and helped move it to the unfurnished space. Later they even stopped by to deliver pots and pans! Their care for him led Daniel to exclaim, "This is the definition of a miracle!"
"IFI volunteers have made my transition to the US seamless," Daniel says, adding that Eric and Becky did "everything a parent would do for a child."
I believe God is present at IFI, and I can't wait for my family to join me and meet everyone at IFI!
Daniel adds, "It is beyond words. The calls, texts, dinners, invites to family events, taking me to church, etc. I believe God is present at IFI, and I can't wait for my family to join me and meet everyone at IFI!"