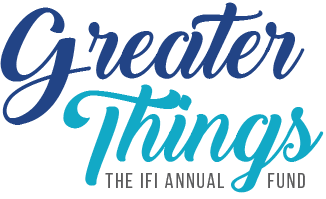 John 14:12  "Very truly I tell you, whoever believes in me will do the works I have been doing, and they will do even greater things than these."
Your gift to Greater Things – The IFI Annual Fund puts your support to work where needed most.
MAKE CHECK PAYABLE TO "International Friendships, Inc." and mail to:
International Friendships, Inc.
PO Box 933319
CLEVELAND OH 44193
Gifts to IFI, a qualified 501(c)(3) organization, are tax-deductible, subject to IRS rules.
IFI has complete discretion and control over the use of all donated funds.
Ways to Give