Reflecting on the year 2020, it is safe to say that everyone experienced significant and unexpected change to their lives. Nowadays, wearing a mask is the norm. Large group gatherings are out of the question. Zoom is now a primary medium for communication.
Yet even in the midst of all these changes, IFI is still committed to its mission of extending hospitality and friendship to international students. This mission remains a constant, even as circumstances and methods vary. While it may feel easy to grow discouraged, now is the time to think creatively. Instead of focusing on what you can't do, why not focus on what you can do?
As the world rethinks its approach to many aspects of life, here are some steps you can take towards serving more innovatively during this pandemic.
Brainstorm your hobbies, interests, and strengths.
First, take a bit of inventory. Ask yourself the following questions: What activities do I enjoy doing? What skillsets do I have as a result of my background and experience? What are areas of strength in my life? If you find yourself coming up short of answers to these questions, ask a friend for insight.
Once you have a few ideas, consider this: How could you use this interest as a tool to offer hospitality to your conversation partner? Covid may present challenges, but instead of focusing on limits, try to focus on possibilities.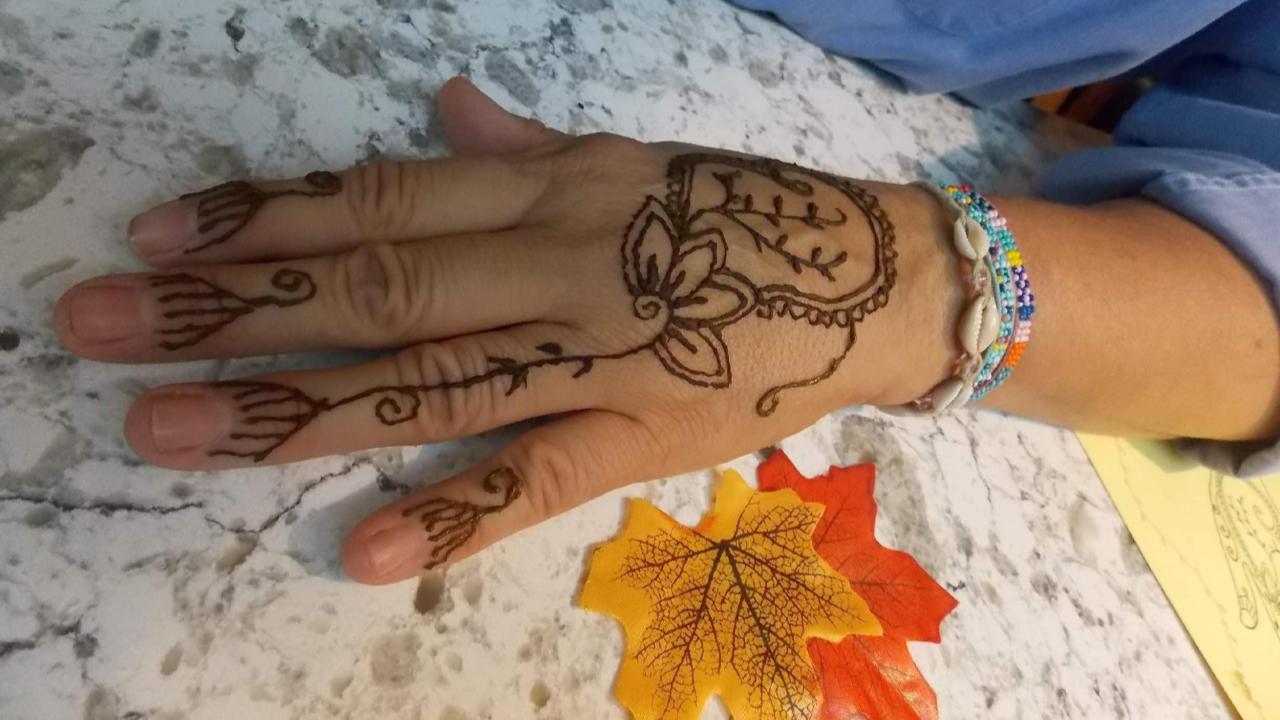 IFI staff member Heather Murray is a prime example of someone who uses her creative interests in her work with international students. Having grown up in a family of artists, Heather has a strong artistic inclination. Frequently, she has used this passion as an avenue to connect with international students, forming solid friendships in the process. Heather has hosted and helped with a variety of art-themed get-togethers, ranging from journal-making parties to drawing and henna classes.
In addition to being a fun and creative outlet for attendees, these events have provided a space for meaningful conversation. Although art is a central piece of Heather's gatherings, many attendees come for the social aspect. As a result, Heather has found that her get-togethers provide a great context for new friendships to form. She herself has made new friends, some of which have grown close enough to address deeper topics. During these conversations, spirituality becomes a talking point as bonds form between attendees.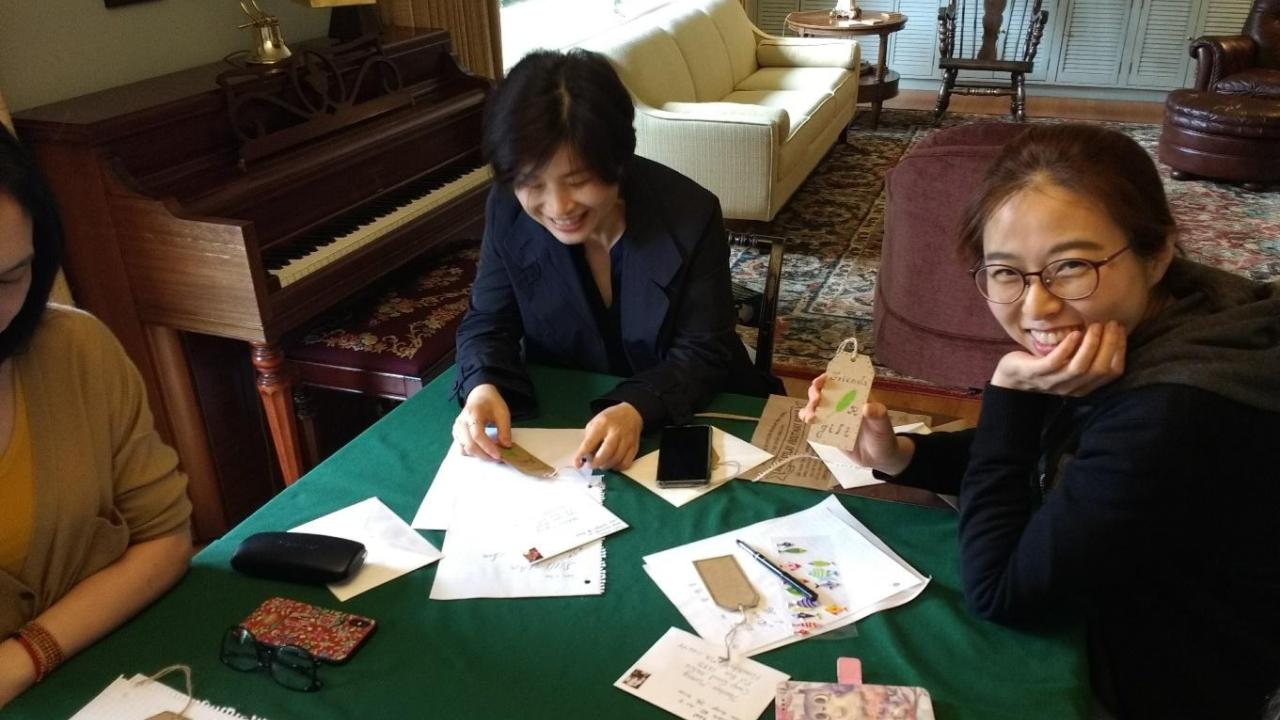 One time, Heather hosted a conversation group in an apartment complex. As the school year came to a close, the group members knew that several of them would be leaving permanently to return to their home countries. To celebrate the bittersweet occasion, Heather had the group make bookmarks to exchange with each other. On each bookmark, they wrote sayings about friendship, commemorating their time together. Heather believes that art can play a significant role in solidifying memories of fellowship and reflecting on them.
"When people create something visual," she says, "it creates a lasting impression."
To ensure safety, Heather has limited the number of attendees at gatherings. Yet despite the complications of these times, she has still found creative ways to be hospitable.
Identify the needs of those around you.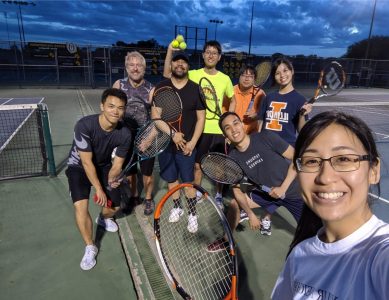 Consider this question: Can you see any areas of need in the lives of others? Then ask, how can I creatively take the lead to meet those needs?
Like Heather, Christina Eng is another IFI staff member who has taken a creative approach in her hospitality towards international students, even during covid. To initiate friendships with students, Christina plays sports. A firm believer in athletics, she believes that sports have enormous potential to transform lives both physically and emotionally.
Many students deal with stress on a regular basis, and Christina sees sports as a key avenue to help them relax and form close bonds with other players. Especially as more people worldwide are experiencing social isolation, sports are a great way to help students connect meaningfully. Sports offer a fun opportunity to extend hospitality to others who may feel disconnected.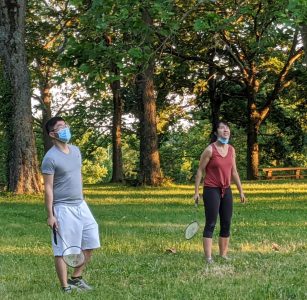 "As you play sports," Christina says, "you spend a lot of time together and this creates a bond with the students. And a lot of the times in between breaks and after or even before playing is when you get the chance to talk and ask questions. That's the time where you can share stories and just get to know more deeply how they're doing. And of course as you play every week, over time the students will share more about their thoughts of life, and that's when it's like, 'Yes! Precious time!'"
Oftentimes, Christina and her conversation partners will eat together before or after playing a sport. These meals are a natural way to enjoy deeper discussion.
Christina also believes that sports are a valuable tool to illustrate spiritual concepts and realities. In fact, sports imagery is used numerous times in the Bible. By engaging in sports and competitions, students can learn enriching biblical truths.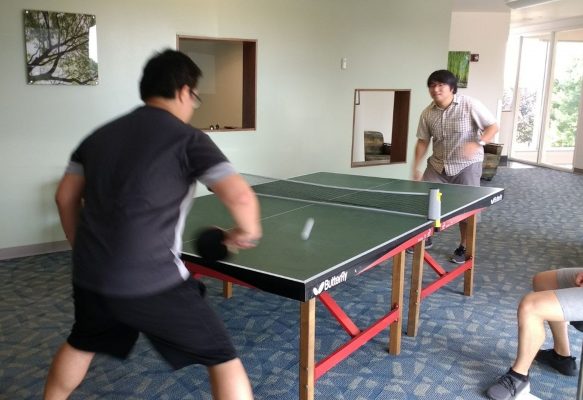 Christina also notes that many sports can be covid-friendly. During games, players can both wear masks and stay six feet apart. Christina has initiated ping pong, badminton, tennis, and many other sports to connect with students while maintaining social distance.
Heather has also used art as a way to meet the needs of those around her. During the summer, she worked on staff at a Christian camp. Observing the staff's need for refreshment after a week of hard work, she initiated a weekly art night. During these times, staff members would write words from scripture on wood, accompanied by creative designs and pictures. This activity offered a much-needed outlet for staff to rest and reconnect while reinforcing encouraging truths.
How will you use your talents and resources to meet the needs you see?
Try something new!
Now that you've done some brainstorming, don't be afraid to try out a new idea! Covid has certainly limited what is possible. However, Heather and Christina have discovered that there are still many ways to serve and connect with others if you just look for them.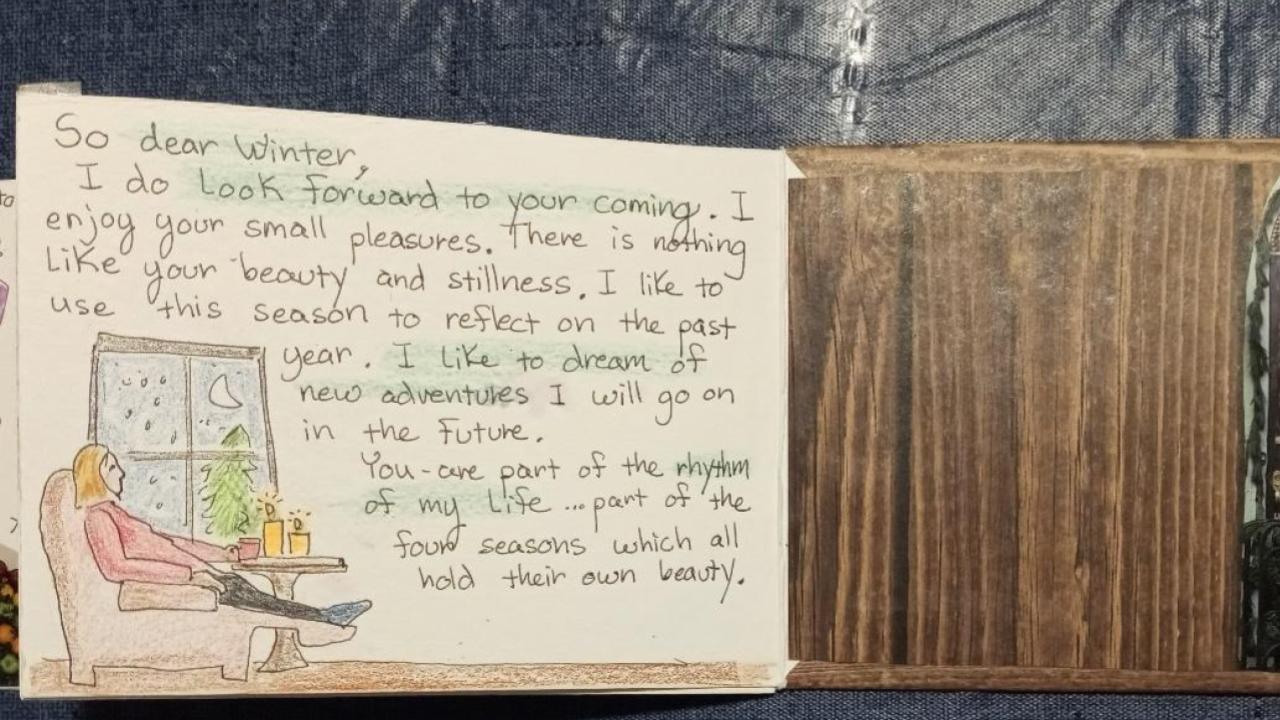 Heather remembers fondly a time when some women from one of her past meetup groups were finding the winter cold difficult to endure.
"They were complaining about the dark days and the cold weather," Heather said, "so I decided to have them make an accordion book about loving the winter…[I brought] internet articles by Norwegians about why they love the winter and how they spend their time. Then I had the women think about how they could embrace the cold and enjoy the winter months."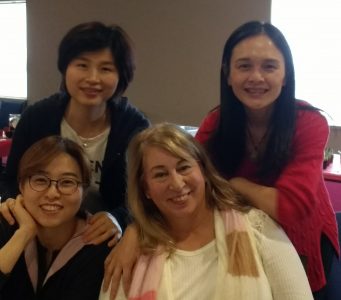 In the end, the event was a success. Although many of the women admitted they would never have thought to do this activity, it turned out to be very enjoyable and practical for them.
What are ways that you can creatively take the lead to serve this season? As Heather and Christina have seen, there are more possibilities than you may think. Assess what you have to offer, and then consider how you might use that to meet the needs of those around you. Finally, don't be afraid to take a chance to make your ideas a reality!