In August of 2019, Ida stepped off the airplane into a country where she knew no one. She came from a Christian middle-class Indian family who ran an orphanage and didn't have the means to send her to school in America. Miraculously, God had allowed her to pursue her Masters in Education in Ohio. Feeling alone upon arrival, she asked God to provide her with a roommate.
God answered by connecting her with a roommate through an IFI volunteer. It wasn't long before she was invited to visit an IFI Bible discussion group. "I really didn't know what it was, but I wanted to try new things in America so I went," says Ida. That night she experienced fellowship that inspired her.
"From that time on, I decided I would go to IFI with my friend."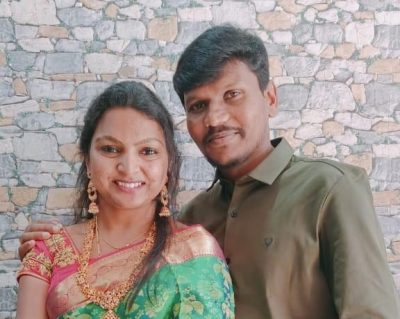 One day, Ida was feeling particularly stressed about her upcoming wedding in India. "I wanted to have a wedding gown but they were all too expensive," she remembers. IFI friends prayed for her that night. When finished, one friend remembered a wedding dress that had been worn by IFI staff and stored for use by another international bride someday. God's provision of the dress was an answer to prayer! The traveling wedding dress followed Ida back to India where she later shared it with an orphaned childhood friend who is getting married later this year.
As Ida reflects back on her time with IFI, she expresses thankfulness for the support, remarking, "IFI was a very good experience. I cherished it!" Ida's passion now is to bring change to India's education system, especially among orphans. "I want those kids to be trained up as good workers for God."