Unlike most international students, Juan Pablo never experienced culture shock. "I have loved the U.S. since the very first moment I arrived," he says, "and my feelings have not gone down."
However, this didn't mean the transition was seamless. A PhD student in theoretical mathematics, Juan Pablo left his home country of Argentina and arrived in Columbus, OH, without having a place to live yet.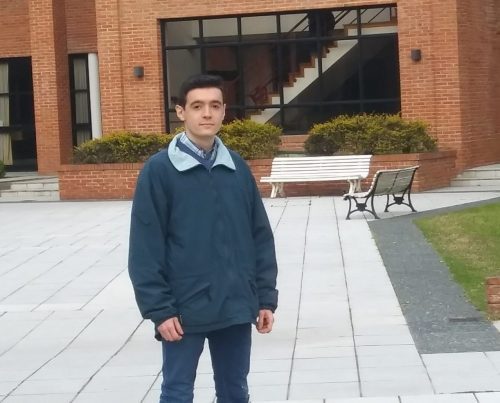 He experienced the kindness of strangers when an IFI staff member picked him up from the airport, drove him to his temporary housing, and later helped him furnish the apartment he found.
Juan Pablo attended the IFI Welcome Picnic and continued to meet new friends throughout the year as he began regularly attending an IFI Bible discussion group.
One night, when he was sick with COVID, several of those friends brought him food and a meaningful gift. Though an atheist at that time, Juan Pablo remembers thinking: "If God truly exists, He is manifesting His enormous love through these amazing friends."
God continued to reveal His love to Juan Pablo, who, after diligently exploring many questions about faith, eventually decided to receive it and start following Jesus. His friends at IFI were among the first to hear the good news!
Reflecting on the events that have led him to where he is now, Juan Pablo says, "I now have an Almighty God that loves me, and walks with me in every stage of my life. Nothing could be more wonderful."