Ricardo and Mariana came to the US from Brazil in March 2021 with much anticipation: Ricardo was excited to pursue his Soil Science PhD and Mariana looked forward to advancing her career with an abundance of American opportunities.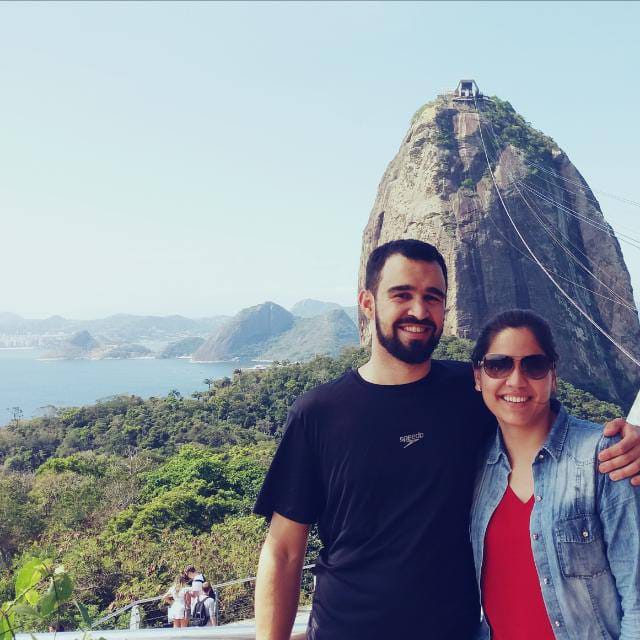 Soon after arrival, they got involved with a Brazilian bible discussion led by Mark and Sally, volunteers with IFI, and Sally started encouraging the couple to enroll in ISEED*, IFI's year-long discipleship program. "At that time I was so focused on myself that I thought it would take too much time," says Mariana. Similarly, Ricardo doubted he would have the energy for it in addition to school.
As time passed, Mariana had difficulty with her work permit, and doors for jobs kept closing. Frustrated and having nothing else to do, she reluctantly signed up for ISEED and Ricardo agreed to join her when he could.
Before long, Ricardo realized he was coming to every class and joined ISEED officially. "This training was very important for me to be intentionally close to God," says Ricardo. Even though school pressured him for time, he realized ISEED needed to be a priority. Mariana echoes him, saying, "It helped me to seek God with all of my heart."
"It helped me to seek God with all of my heart."
Through ISEED, the couple grew in many ways. They started helping Mark and Sally lead the bible discussion and Mariana even led her mother to Christ! Mariana sums up her ISEED experience by saying, "I could see the Lord moving through me and I am so honored and blessed."