Even though Fatoumata's brother already lived in the U.S. before she joined him from Mali, she still faced many challenges, including language barriers and finding community. She arrived in July 2015 to study Business at Cincinnati State, excited to learn how American people lived.
Fatoumata first heard about IFI events from a coworker and began not only attending but also volunteering. It was at one of these events in 2019 that Fatou met Kayla, an IFI volunteer with a heart for Jesus and internationals. "After the furniture sale, Kayla would invite me every weekend to social events, church, and small groups," says Fatou. "I even got to meet her whole family."
"I even got to meet her whole family."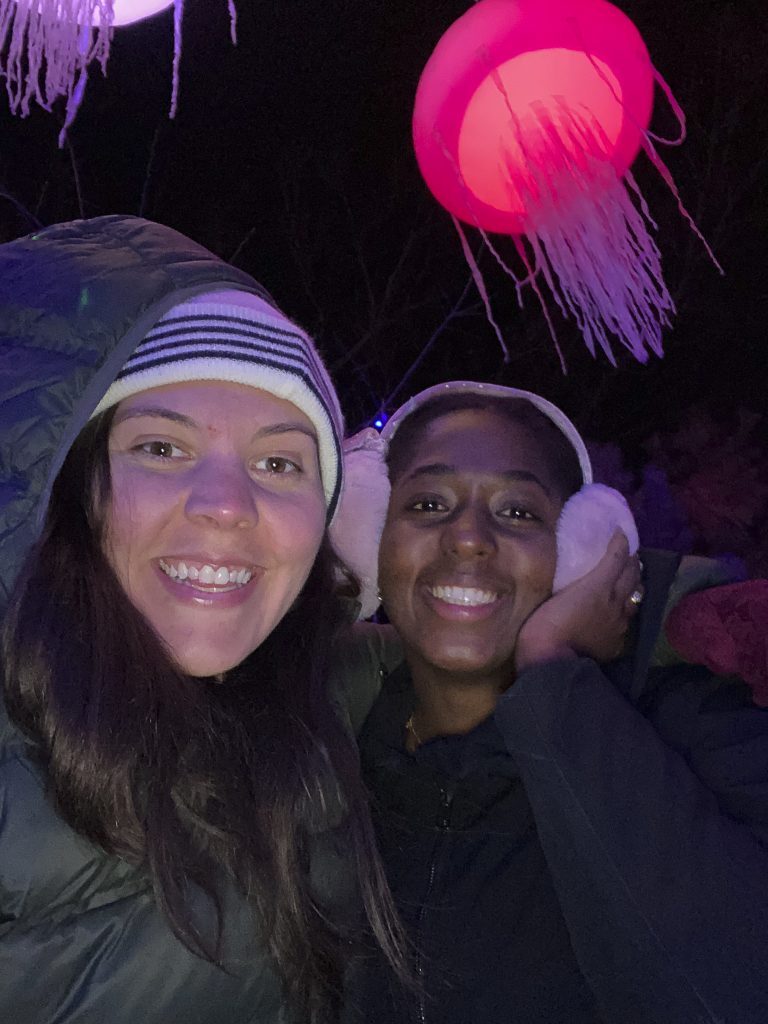 As they grew closer, they regularly hung out, prayed, and traveled together. Fatou admits to being selective with her friends, saying, "It was a conscious choice to have Kayla as my friend because of the way God was moving in her life."
Kayla also benefited saying, "We have a unique love for one another that is hard to explain. You know you have 'friends'…But then you have those who are friends for life. That's Fatou." In November of 2021, Kayla asked Fatou to be the maid of honor at her wedding. Fatou was so happy that she cried!
Fatoumata says that she would not change anything about her experience as an international student because it shaped her story and the person she is today. "I am simply grateful."