Coming to America from Japan in fall 2019, Nozomu found it difficult to connect with English speakers in large groups.
"I had so many times where I did not want to go to events and meetings because I knew I was not going to be able to understand them."
Then he met Pat Durst, an IFI staff member in Cincinnati, Ohio. Pat learned Nozomu was a follower of Jesus, so she invited him to a local Bible discussion group hosted by a Japanese church. She and other IFI volunteers provided transportation to and from the class every week for students without cars.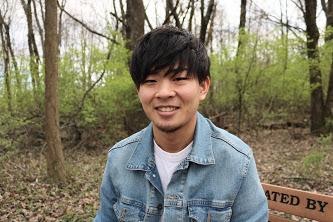 Nozomu not only began attending regularly, he invited his Japanese friends, many of whom had no background in the Bible. Several friends attended each weekend, and one started to follow Jesus!
Recognizing Nozomu's gift of gathering others together and his desire to serve, Pat invested time in mentoring him, sharing, "Nozomu is one student I've had great pleasure in influencing and giving opportunities to grow in his walk with the Lord."
Now back in Japan, Nozomu looks back on his time in the United States fondly. "I did not want to come to the States to begin with, but after coming, it was obvious that Jesus was trying to bless me in many ways. Pat cared about me and gave me so much useful information. She is one of the best blessings that I had in America."