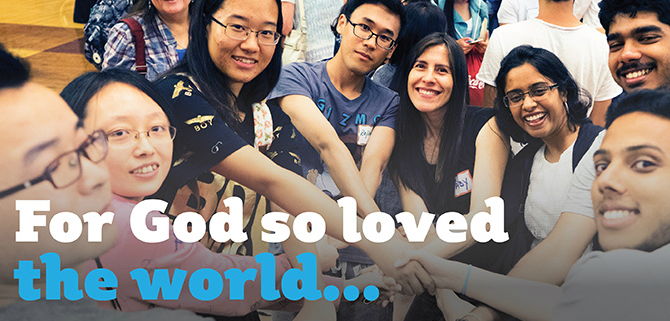 Invest in global impact today! International student ministry!
Befriending international students locally, to bless nations globally.
IFI gets $1 for each view of this video. 304 views so far!
(Nothing happen? Copy & paste this webpage's URL and send to your friends!)
---
Involve Others!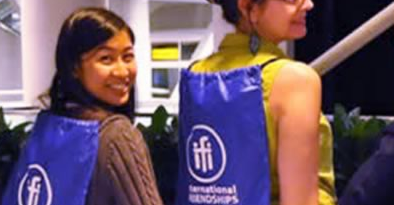 Prepare welcome bags to greet new international students! IFI will pass these out at our Welcome Picnic and Party and it will help us connect with students who just arrived in America!
Around the World with IFI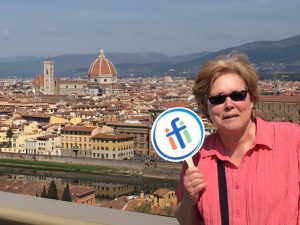 Are you traveling this summer? Take a photo with an IFI logo fan and share it with your IFI friends! Here's how:
Post travel pics on your favorite social media
REpost to IFI's pages (use the webpages below and link from their logos)
Ask a fun question about where you are like "Guess where I am!"
Use hashtags #ifitravels, #ifiusa, #ifiaroundtheworld and/or #ififun
Or send your pics to IFI to post on your behalf:

Email:
Text: 614.636.3509
Summer Volunteer Opportunities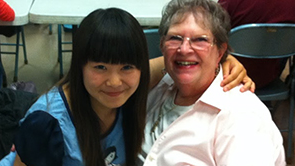 Volunteer with IFI to reach more international students!
---
Pray!
Lift up a specific international Bible study group in prayer! Sign up to be paired with a group and start receiving their prayer requests!
---
Thanks for your generosity! What's Next?

We want to impact the lives of more international students so they will be a blessing to their home countries. Will you join us to make a world-wide impact? Start by sharing the video below with your small group or friends at church. That simple act will raise money to impact more international students! Ready to make an even bigger impact? Check out the links below to find other ways to get involved today, or send us a message.
Videos from 11th Annual IFI Banquet