The Vision is Born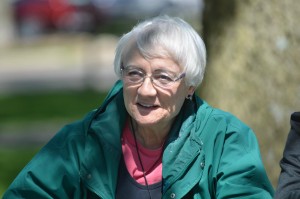 In the late 1970's, Mabel Bahler and others at Covenant Baptist Church had a vision to reach the thousands of internationals studying at The Ohio State University in Columbus, Ohio. It soon became evident that the opportunity to reach the world at their doorstep was much more than one church could adequately respond to. Recognizing the need for the entire Christian community to have a part, they saw the value of having a non-denominational missions agency established. So, they joined another like-minded team led by Navigators staff, to form International Friendships, Inc!
Early Ministry Development
Right from the start, God's hand of blessing was on the IFI ministry. His blessing enabled good friendships to be quickly established with many internationals. Soon there were many more internationals seeking friendships with volunteer team members than they were capable of handling. In response to this need, IFI began to involve other churches by recruiting and training "friendship partners." These partners were American Christians who gave themselves to building genuine friendships with internationals. Bethel Presbyterian and Clintonville Baptist were some of the first churches to respond. Since that time, many churches throughout Columbus have seen the value of becoming involved in ministering to international students. Currently over fifty church mission boards have embraced our vision and now partner with us.
The late 1980's was a time for growing and learning more about building cross-cultural relationships and sharing the gospel cross-culturally. The IFI ministry was blessed with a solid core of American Christians who deeply committed themselves to serving internationals. Some of these have remained in Columbus and are still active volunteers today. Others have gone overseas to serve in nations such as China, Thailand, Cote d'Ivoire, and Ecuador. A small bible study group for internationals was established, and slowly the first internationals began having relationships with Jesus Christ. From the very beginning, the IFI ministry has been linked and helped by the Navigators. In 1988 this tie was strengthened as the IFI staff became Associate Staff with the Navigators. This partnership has enabled IFI to network around the world, become more effective in discipling and equipping internationals and training American co-laborers.
1990's Growth and New Staff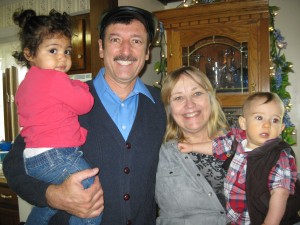 The 1990's were a time of tremendous growth. In 1991 Rich Mendola, our Executive Director, and his wife Janet joined the staff. International American Fellowship (IAF), a Bible study group of American Christian volunteers and international Christians and seekers, was formed. IAF is still a vehicle for Christian internationals to be trained in ministry and for non-Christians to explore the Bible. IAF functions to train American Christians to share their faith cross culturally. In many cases it has also prepared American Christians for overseas missions. IAF has grown from 15 to over 100 on a weekly basis. At least half of the internationals who attend are studying the Bible for the first time.
As the ministry to students and their families expanded, IFI expanded their ministry to reach out to children through Kingdom Kids. Kingdom Kids ministers to children from infancy to 6th grade. Children are taught from the AWANA format of Bible studies, scripture memorization, songs and crafts. While the parents were ministered to in IAF, their children met for AWANA.
In 1998, a new dimension of ministry focus was added as ethnic ministry teams developed teams of people committed to making Christ known among a particular group of internationals. As such, they are able to focus their relationships, do culture study, and develop culturally appropriate specific ministry outreaches. These groups are always evolving. At times they have included Thai, Taiwanese, mainland Chinese, Indian, Japanese, Russian, Latin American, Brazilian, and several multicultural groups.
As the student side of the ministry grew, God began to send more staff to labor with IFI. Our staff team continued to evolve, though some staff were led to new directions in their life. One former student/staff from a Muslim African nation has now gone back to his home country to minister to his people. Other particular organizational needs continue to be addressed. We average about 8 to 10 staff workers, and our Volunteer Division was divided into two positions: Director of Volunteer Coordination and Administration, and Director of Volunteer Recruitment and Training.
2000 and Beyond!
We have expanded to include the Cincinnati and Kentucky areas, where we are now doing international ministry and several staff people are on board and we have a staff person in Virginia. We seek to provide internships and real life ministry experience for international Christians.
There are also now several groups for international mothers, an international children's outreach, and a group of international believers meeting for discipleship, as well as English as a Second Language programs.
It has been thrilling to see international students returning home to serve the Lord. They are serving in a variety of was including planting churches, leading Bible studies, conducting seminars to strengthen families, funding Christian outreaches, and making Christ known in education, business, the arts, and politics.
From its beginning, certain promises from the Word of God have been foundational to our faith in what God has wanted to do. Over the course of time, these have been reinforced and added to. These include Isaiah 60:3, "nations will come to your light," Isaiah 61:3, "they will be called oaks of righteousness, a planting with the Lord for the displaying of His splendor," and Zechariah 8:20-23: "This is what the Lord Almighty says: 'Many peoples and the inhabitants of many cities will yet come, and the inhabitants of one city will go to another and say, "Let us go at once to entreat the Lord and seek the Lord Almighty. I myself am going."' And many people and powerful nations will come to Jerusalem to seek the Lord Almighty and entreat Him. This is what the Lord Almighty says, 'In those days ten men from all languages and nations will take firm hold of one Jesus by the hem of his robe and say, "Let us go with you, because we have heard the Lord is with you."'
We are looking to God for the new things that He will do to fulfill these promises. As we have seen God's faithfulness to IFI in the past, we have confidence.