Give your anniversary gift
For assistance, contact IFI's Accountant, Karen Volker at or (614) 294-2434 ext 208
Give automatically through your bank account (EFT)
Use your bank's ONLINE BILL PAY or mail a check to:
International Friendships, Inc.
PO Box 82416
Columbus, OH 43202-0416
Please write "IFI ANNIVERSARY" on the check memo line or in the memo or account field in your online bill payer.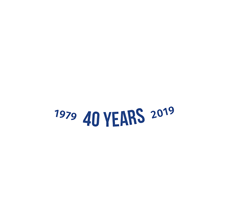 In 2019, we are doing some looking back at 40 years of history of impacting the nations, and especially, looking forward to reaching many more students with the good news.
Dive into the history below and share this page with your friends.
Do you have an IFI memory from the last 40 years? Share it with us by emailing