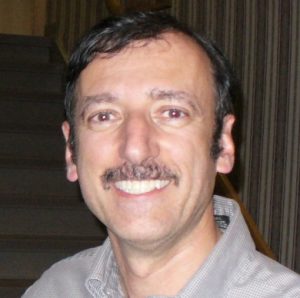 Richard J. Mendola has been serving international students since 1980. His first assignment was at SUNY Buffalo. In 1987 he moved to Ohio and began working with students at Ohio University. He moved to Columbus in 1991. His present position is Executive Director of International Friendships, a Christian ministry to international students that involves volunteers from local churches in friendships with international students. Before working with international students, he served as the Housing Director at Colgate University where he graduated with a B.A. in 1978. He also did graduate studies in counseling at Colgate from 1978-80. Rich enjoys relating to students from many different cultural backgrounds and has been on trips to visit returned international students 3 times. These trips have taken him to China, Japan, Indonesia, Taiwan, Singapore, and Malaysia.
Rich is also a church planter. In 1998, he began "All Nations Christian Fellowship," a multi-cultural church that meets near the Ohio State University Campus. Presently, the church has 200 members from 25 different countries. Rich is the lead pastor with main responsibilities for preaching. Rich is also active in the Association of Christians Ministering Among Internationals (ACMI) where he has been a board member and is a frequent speaker. Rich is an active speaker making the needs of international students known as well as the tremendous blessing of learning from someone from a different culture. He is married to Janet and has six children.
Support Needs: Rich is thankful for a wonderful support team that has given sacrificially over many years to release him to serve among internationals. The current need is for funding ongoing administrative support.
Prayer Requests:
For more workers among internationals
For expansion of the IFI ministry onto new campuses.
For students in my Bible study group to come to know Jesus. Pray especially for Zhenwei and Yeosang.