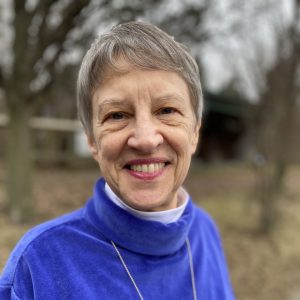 Pat Durst became a follower of Jesus in February 1977 and not long after began taking steps to obey the mandate to make disciples among the nations. The path led to study and work in California, where Pat was confronted with the many and profound needs of people in the 10/40 window, in particular, their lack of opportunity to get to know Jesus. The next step was to teach English in China, building bridges of relationship for sharing the gospel of love.
Pat began to meet international students, shortly after returning to Cincinnati from China in 1996, by offering an English class for Chinese students and their spouses. These were the seeds of the ministry that eventually expanded to become IFI Cincinnati. God continues to give Pat opportunities to develop relationships with people from a variety of nations, to share her life with them, and make disciples of those who respond to Jesus.
Please pray for joy in the journey!