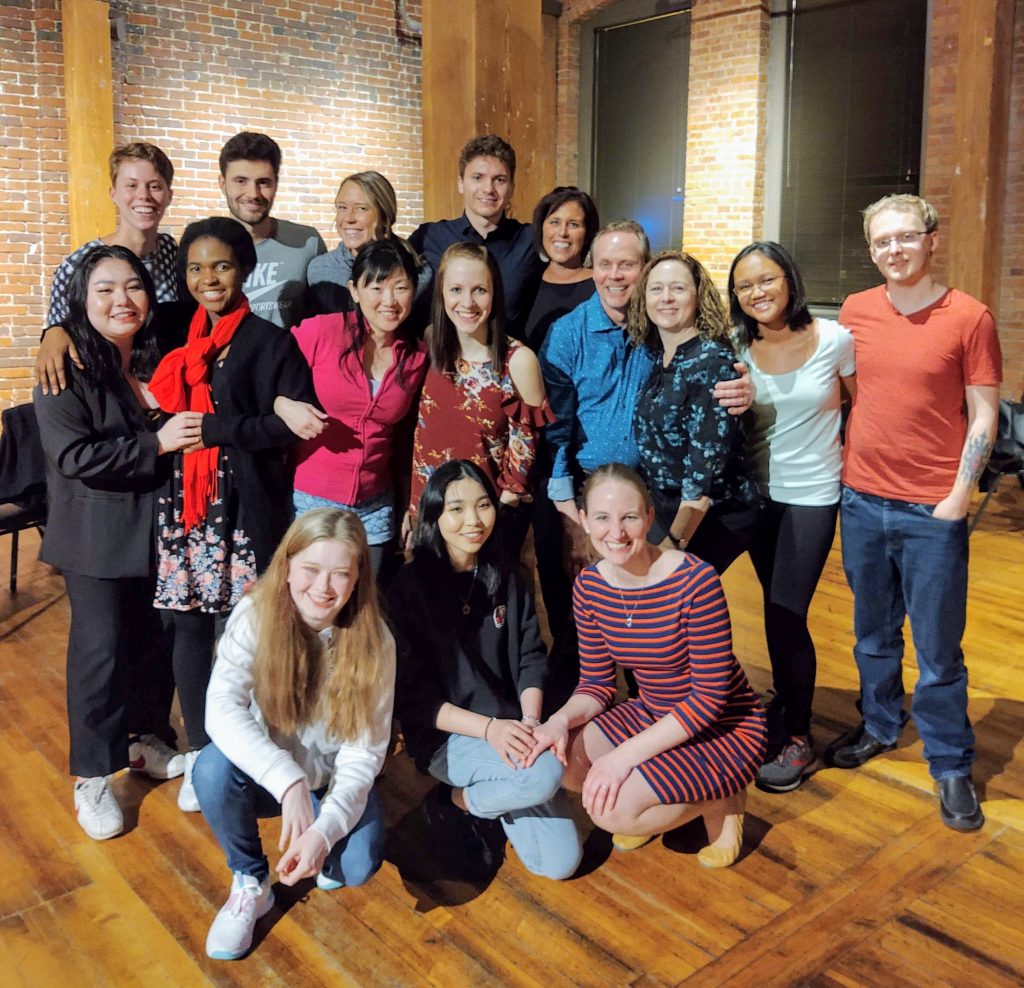 Jim Hanes and his wife, Paula, served as missionaries in Sénégal, West Africa, from 1998 to 2016. Their roles included church planting/evangelism, discipleship, national mission strategic planning/program development, and small business development/training of local pastors. Their children, Amanda and Aaron, grew up in Sénégal. Amanda has a massage therapy business that she operates out of our home. Aaron is a sophomore at Wheaton College. Paula has fond memories of her family hosting internationals in their home as she grew up. Jim and Paula also enjoyed serving as lay junior high youth pastors from 1988 to 1995. Jim speaks three languages and has a BA (98) in English with a minor in TESOL, as well as an MA (10) in Intercultural Studies from Wheaton College.
Jim and Paula see their experience overseas as God's preparation for serving the needs of international students and partnering with them to make Christ known among the nations. Empathy toward foreigners moving into a new land and needing a "free and friendly space" to be welcomed is one of the guiding motivations for their desire to work with international students. Sénégal is known as the country of "Terranga," which loosely translated into English means, "hospitality at a deep level." Jim and Paula learned many valuable lessons from the gracious Sénégalese people on how to host. The Hanes also value praying and encouraging others to do their best and to celebrate their success.
Support needs: Jim and Paula are thankful for a wonderful support team that has given sacrificially over many years to release them to serve among internationals. The current need is care for those who support us, keep them informed of the ministry, and engage them in whatever aspect of ministry interests them.
Prayer requests:
Praise God for the international students that we are able to interact with throughout the year. Please pray for them as they transition from this traumatic school year and prepare to finish the semester well as we come out of the pandemic.
Praise God for our wonderful volunteers who sacrifice and care for these students and gain so much themselves by spending time with students. Pray that they can be resourced and that their gifts and relationships can be used for God's glory.
We need someone to fulfill the role of campus minister and community liaison here in Peoria.  Interested: contact Jim Hanes at 
Praise God for our campus leadership team; Paula, Jill, Julia, Neema, and Jim. Pray that we would work well together and in unity.
Praise God for continued grace with staff, faculty, and students at ICC.
Please pray that God gives us discernment as to when and how to launch on the campus of Bradley University.
Pray that we would remain humble, grateful, and sensitive to students' needs.
Pray that we would be discerning as to when and how we share the Gospel.
Pray that we would guard our testimony as people who love God, love people, and are seeking to bless the community. (reference Jeremiah 29 as you pray)
Pray for me, Jim, as City Director, to be a resourceful, grateful, and humble leader.
Pray for all of the international students. May God move in the hearts of our students and volunteers, so that we all become greater disciple makers of Jesus Christ.
God would help us maintain a happy, healthy, and holy family.