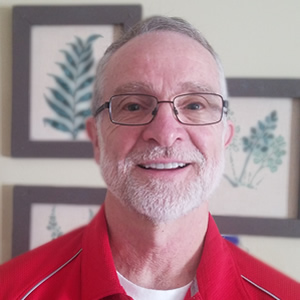 I am excited to be on staff (part-time) with IFI. What a blessing to have this opportunity to share Jesus with OSU students from India, Sri Lanka, Nepal and other countries of the subcontinent. I hope you pray for me and the students served by our IFI team.
My wife, Cheryl, and I were married in 1983. God has blessed us with many overseas ministry opportunities in Nepal, India, and other countries too. Our most powerful experience has been seeing God plant many Nepali churches in Central Ohio starting in 2008. Since that time we have had a desire to share Jesus with Hindus.
After graduating from the Ohio State University in Social Work, I continued my studies both at Luther Rice Seminary and at Trinity Evangelical Seminary. I have served on staff at a large Columbus church for decades. In January of 2020, I retired from my mission to Bhutanese Refugees and other Hindus in the U.S. I believe God has called me to continue building the existing IFI "Hindu Friendship Team." Did you know that 25% of the international students at OSU are from India?
Cheryl and I (along with our children and grandchildren) have hosted students often and have enjoyed learning about India and making friends from many faiths. Additionally, we served Indian students side-by-side with the former IFI leaders of the Hindu Friendship Team. Cheryl continues to share about Jesus, conduct Bible studies, and disciple Nepali high school students and their families.
You can pray for our IFI Hindu Friendship Team!
Pray we can help Hindus understand the gracious plan of God in Christ.
Pray we can fulfill Jesus' great commission by offering discipleship to Indian students.
Pray many students come to faith and maturity so that they can disciple and even plant churches when they return home.
Yes, at this time I have funding needs. I am now seeking funds for my ministry with IFI, which includes half-time salary and for some occasional ministry expenses. If you donate, your money will help reach people from a least reached area of the world.
God bless you in Christ!
Danny