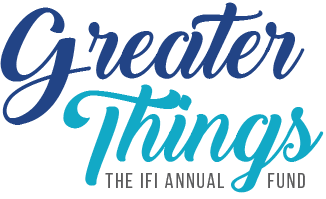 John 14:12  "Very truly I tell you, whoever believes in me will do the works I have been doing, and they will do even greater things than these."
Thanks to generous friends, your gift to the IFI Annual Fund will be matched, up to $53,000, between now and December 31, 2022.
While we're grateful for your generosity toward individual IFI staff and local ministries, this matching gift opportunity applies exclusively to gifts made to the IFI Annual Fund. Support IFI staff or local ministries here
MAKE CHECK PAYABLE TO "International Friendships, Inc." and mail to:
International Friendships, Inc.
PO Box 933319
CLEVELAND OH 44193
Gifts to IFI, a qualified 501(c)(3) organization, are tax-deductible, subject to IRS rules.
IFI has complete discretion and control over the use of all donated funds.
Ways to Give