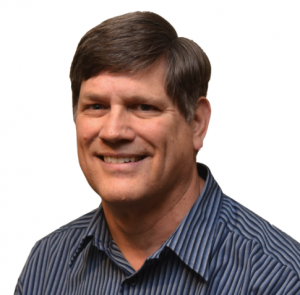 Don followed the Lord's leading to IFI in November 2013 after hearing about the need for a Director of Finance.  Prior to joining IFI, Don worked for three years in small CPA firms doing consulting, bookkeeping and tax preparation. During this time Don was searching for just the right place to use his financial experience and leadership skills according to God's plan.  These skills were developed during a successful 28 year career in corporate accounting that Don left when he volunteered for early retirement.  His business experiences are proving useful in helping Don lead IFI's financial activities.
Don came to know and follow Jesus Christ at age 19 and participated in an intensive course of Bible study and campus ministry service that was similar to IFI's current Internship program.  He continued to be actively involved in campus ministry and church leadership during his college years and early working life. Along with his financial work at IFI, Don has a desire to invest in young international believers and to invite American families to join in this great mission. The spiritual training obtained early in his Christian life and his lifestyle of Christian integrity in the workplace are experiences that Don draws from to influence young believers in the Internship program at IFI. Additionally, Don desires to influence American families to become involved in volunteering at IFI as a way of reaching the world for Christ.  Many Americans during their retirement years sense the Lord's leading to do more with their lives.  Developing friendships with international students can be a practical way for retirees to share their life experience and influence the students to know Christ and live for Him. Don and his wife Cheryl raised their four children in northwest Columbus and they now enjoy being grandparents.
Please consider if the Lord would have you participate with Don in this ministry of influencing internationals and help change the world one person at a time.  Please contact him by email at  to indicate your partnership in prayer or serving, and/or click on a link below to support his ministry financially.

Ways to Give to Don's Ministry
EASY GIVING: Give automatically through your bank account.

Use your bank's ONLINE BILL PAY or mail a check to:


International Friendships, Inc.
PO Box 82416
Columbus, OH 43202-0416

Please write "DON HAYES" on the check memo line or in the memo or account field in your online bill payer.

Credit Card online (see form on this page)