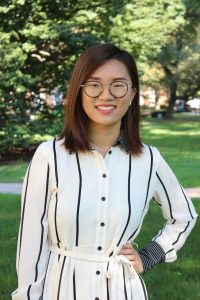 I'm originally from mainland China and moved to Columbus, OH in 2015 to study Early Childhood Education as an international student. I got plugged into the IFI community as soon as I arrived in the U.S. through IFI's airport pickup service, welcome party and Friday Night Bible discussion group.
God guided me along my 4-year college journey, where He transformed me to become a follower of Jesus Christ, after exploring the Christian faith for 3 years mainly at a Friday Night Bible study group.
I joined ISEED internship program after I graduated from college in 2019. God continued to grow me spiritually in the ISEED program and I sensed the calling to serve international students here at OSU Columbus campus.
I'm excited to start this new journey to experience God and invite many others to experience His love!