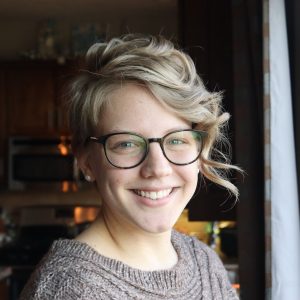 My journey towards going on staff with IFI started about five years ago as a freshman in college. Those four years of university were transformational in teaching me about who God is, who I am as His child, and what it means to live in light of His love for me. During those years, I learned about the incredible opportunity in reaching the nations through international students. One month later, a Chinese student I had only just met started asking me questions about God, and we ended up doing a discovery Bible study over the next few months until I left to become an international student in Ireland. Upon returning, I felt called to continue reaching the international students at my university and witnessed the salvation of one of those students.
A year later, God brought me to East Asia for six weeks where I saw the faces of, learned the names of, and befriended the souls that belong to the people-groups unreached with the gospel. I saw hopelessness and no Jesus in sight to redeem what has been lost.
In response to that, my prayer was that I would never be the same and that I would never settle for less than giving my life to tell others the only good news in all of the world. After college, I was employed as a computer programmer at a community bank and tried to fill my calling to international student ministry by participating as part-time associate staff. God made it abundantly clear to me in every way that my time with the bank was quickly coming to an end and that I would have the joy and privilege of serving and ministering full-time to students from many corners of the world. That brings me here to my journey now of partnering with the fellow members of the body of Christ in prayer, energy, time, and finances to work, through the grace of God and by the power and authority of Jesus, to see "every nation, tribe, and tongue" realized.