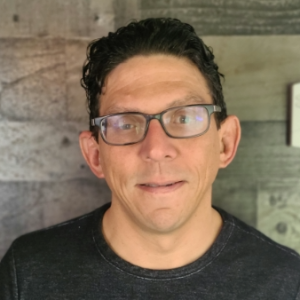 I grew up in Buffalo, New York. I knew from the time I was a junior in high school that I was called into ministry. I have served in ministry, as a volunteer or paid staff since 1991.
During that time I have been a part of several outreach organizations, non-profit boards and served as a Youth Pastor, Associate Pastor, Lead Pastor and currently as the Director of Ministry at my local church. In addition to sharing the hope of Jesus Christ, during my time in ministry, I have developed a passion for leading and developing leaders.
I have also had a successful career in the business world. I have worked in a variety of sales roles, food service and a brief time as the CFO of a non-profit.
As a member of the national team for IFI, I can use my passion for ministry and training leaders along with my skill set acquired in the business world to make a difference in the lives of international students studying on campuses throughout the US.
I am married, have 6 kids and 2 grandkids. My hobbies include trail running, mountain biking, fishing, kayaking, BBQ and painting. Thank you for supporting my ministry with IFI and the furthering of the hope of Jesus Christ!