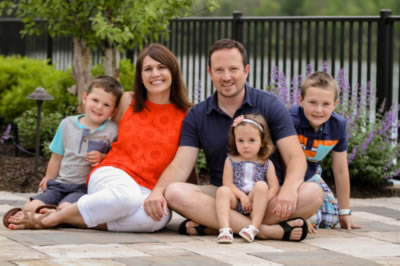 JP began working with international students at the University of Akron, where he majored in English with a focus on Teaching English as a Second Language. While JP traveled extensively in college and graduate school, God gave him a love for the peoples of the world, particularly those who have little opportunity to hear the Good News.
September 11, 2001 only increased his passion to extend Christian kindness to those same Americans now considered enemies. He has worked as an HR recruiter and later as an associate pastor overseeing community engagement. While volunteering as an English conversation partner, He was deeply affected by the fact that international students can spend up to six years in the U.S. without gaining a single American friend. The result is that they may return home with the same preconceived ideas about people, culture and faith as when they arrived. This seems unacceptable. As a result, he sensed the Lord calling him to devote himself full-time to serving the international student community in Cleveland.
In addition to serving as the City Director for International Friendships, JP, his wife and three children have enjoyed hosting many Middle Eastern students in their own home as homestays and challenging whomever will listen to do the same.
Support Needs: JP is working full-time with IFI and relies on the Lord to provide for his needs through like-minded ministry partners who contribute financially to this work.
Ways to Give to JP's Ministry
Give automatically through your bank account (EFT)
Use your bank's ONLINE BILL PAY or mail a check to:


International Friendships, Inc.
PO Box 82416
Columbus, OH 43202-0416

Please write "JP" on the check memo line or in the memo or account field in your online bill payer.

Credit Card online (see form on this page)
Please use Check or Online Bill Pay or the form below for credit card giving.