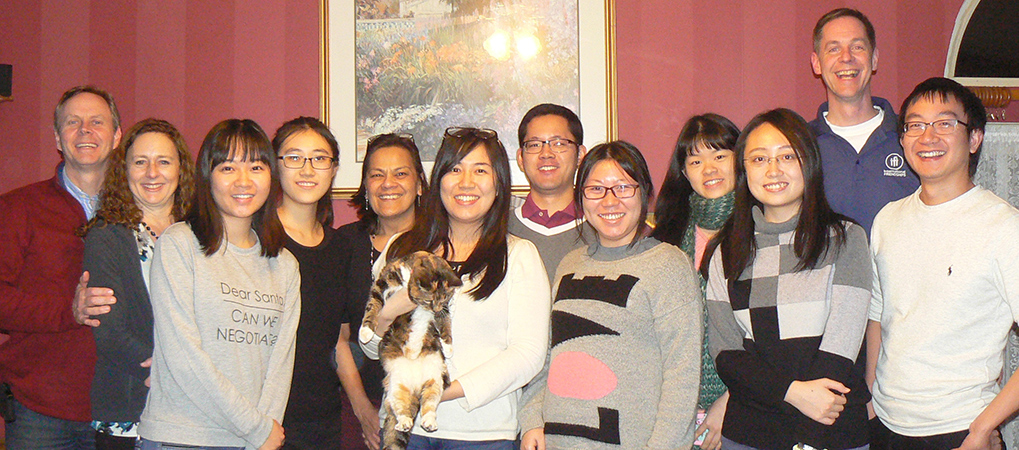 James (Jim) W. Hanes and his wife, Paula, served as missionaries in Sénégal, West Africa, from 1998 to 2016. Their roles included church planting/evangelism, discipleship, national mission strategic planning/program development, and small business development/training of local pastors. They have two college age children, Amanda and Aaron, who grew up in Sénégal. Paula has fond memories of her family hosting internationals in their home as she grew up. Jim and Paula also enjoyed serving as lay junior high youth pastors from 1988 to 1995. Jim speaks three languages and has a BA (98) in English with a minor in TESOL, as well as an MA (10) in Intercultural Studies from Wheaton College.
Jim and Paula see their experience overseas as God's preparation for serving the needs of international students and partnering with them to make Christ known among the nations. Empathy toward foreigners moving into a new land and needing a "free and friendly space" to be welcomed is one of the guiding motivations for their desire to work with international students. Sénégal is known as the country of "Terranga," which loosely translated into English means, "hospitality at a deep level." Jim and Paula learned many valuable lessons from the gracious Sénégalese people on how to host. The Hanes also value praying and encouraging others to do their best and to celebrate their success.
Support needs: Jim and Paula are thankful for a wonderful support team that has given sacrificially over many years to release them to serve among internationals. The current need is to raise financial support to enable them to spend their best hours every day serving internationals.
Prayer requests:
Raise 100% of budget
Successfully complete training on how to start a campus ministry to internationals
Maintain the health of their family as they transition back to living in the US
Ways to Give to Jim's Ministry
EASY GIVING: Give automatically through your bank account.

Use your bank's ONLINE BILL PAY or mail a check to:


International Friendships, Inc.
PO Box 82416
Columbus, OH 43202-0416

Please write "JIM HANES" on the check memo line or in the memo or account field in your online bill payer.

Credit Card online (see form on this page)