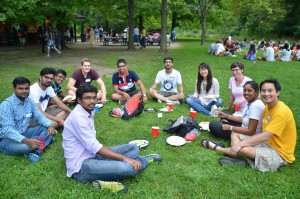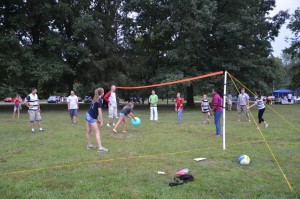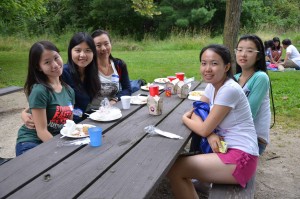 Time and Date
Sunday, Aug. 13th from 3:00-8:00 p.m.
Address
Upper Arlington Lutheran Church, Mill Run
3500 Mill Run Dr,
Hilliard, OH 43026
Visit our Facebook photo album
Mission: To get international students and IFI volunteers together in a fun and nurturing setting.
 2 Goals:
1. Help students make friends with other students and American families.
2. Encourage awareness and involvement in IFI (for students and new volunteers)
WHAT IS THE IFI WELCOME PICNIC?
The Welcome Picnic is one of the first opportunities for new international students to interact together and with their hosts. Since space under the shelters is limited, we ask that only those volunteers who are serving and/or bringing their students (new students only please) attend.
Typically 250-400 new international students attend. Food is needed.
WE NEED YOUR HELP!
Day:     Sunday, August 13, 2017
Venue: Upper Arlington Lutheran Church at Mill Run
3500 Mill Run Dr, Hilliard, OH 43026
Time:   Help needed 1:00 – 9pm, event is 3:00-8:00pm.
Contact us:
6 Different Ways You Can Serve:
1. Bring food.
2. Set up serving areas and games.
3. Grill burgers, hot dogs, and chicken.
4. Interact with students.
5. Provide transportation for students.
6. Help clean up after the event.
Most jobs are 2 hour time commitments. Volunteers may do multiple shifts during the event.
IFI Picnic Volunteer Registration
The registration form will be available in early July. Until then, please email: for more information.